The end of the Second World War in Europe on May 8, 1945, did not mark the end of military deaths in that theater of war.
On June 8, 1945, B-17G Flying Fortress 44-8639, an aircraft of the 509th Bomb Squadron, 351st Bomb Group, 8th Air Force, piloted by 1 Lt. Howard R. Hibbard, crashed at Craig Cwm Llwyd, Wales, while on a return flight to the United States from Polebrook, Northamptonshire, England.  (There is no Missing Aircrew Report for this aircraft loss.) 
Much more information about this incident, written by Allan Clark and published in July of 2016, can be found at the Peak District Air Crashes website.
Among the plane's twenty crew and passengers was Sergeant Sheldon Reynolds Coons, Jr., whose obituary appeared in both the New York Times, and, Wilkes-Barre Record, on June 28, 1945.   
Sergeant Coons is buried at the Cambridge American Cemetery, in Cambridge, England.  (Plot D, Row 2, Grave 83)
Flier on Furlough Killed In Plane Crash in Wales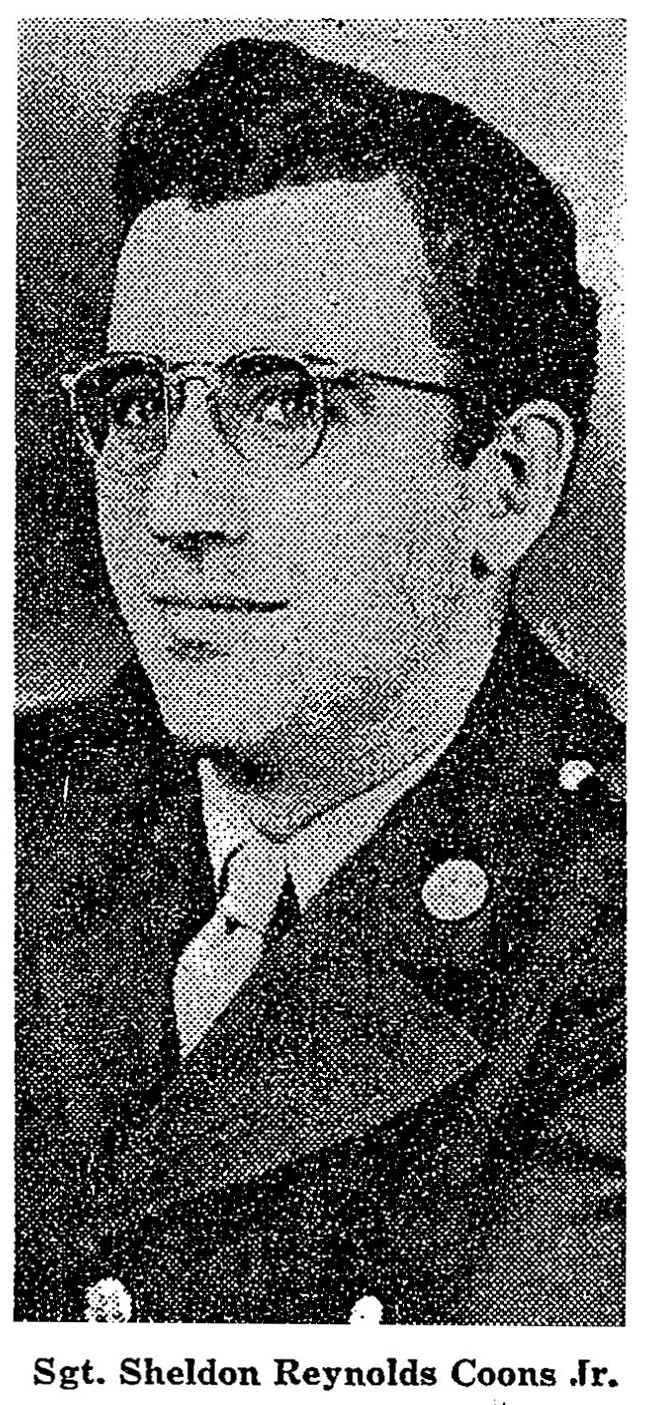 Sgt. Sheldon Reynolds Coons, Jr., 23-year-old member of the 351st Bombardment Group of the Eighth Air Force, was killed on June 8 when the plane in which he was flying for furlough at home crashed in Wales, the War Department has informed his father and stepmother, Mr. and Mrs. Sheldon R. Coons of 910 Fifth Avenue.  The father, a business consultant, is president of the Better Business Bureau of New York City and a trustee of Mount Sinai Hospital.
Born in New York, young Coons attended the Walden School, New York; Hessian Hills School, Croton-on-Hudson, N.Y., and Phillips Academy, Andover, Mass., and was graduated from the Scarborough (N.Y.) School.  He had completed his sophomore year at the University of North Carolina when he enlisted in the Army in August, 1942.  He was based in England for twenty-six months.  His group was frequently decorated.
In addition to his father, with whom he lived, he leaves his mother, Mrs. Esther Merrill, of Mexico City; a half-brother, Joseph D. Coons, a student at Trinity School here, and a stepsister, Deirdre Coons, a student at the Mary A. Burnham School, Northampton, Mass.
____________________
The reason for the appearance of Sergeant Coons' obituary in the Wilkes-Barre Record is explained in that new item's final paragraph: His great-grandfather emigrated to Pennsylvania's Wyoming Valley in the early 19th century, his father was born in Wilkes-Barre, and, his grandparent's resided in that city. 
Here is a contemporary view of 910 Fifth Avenue, the wartime location of the Coons' family residence, from StreetEasy.com.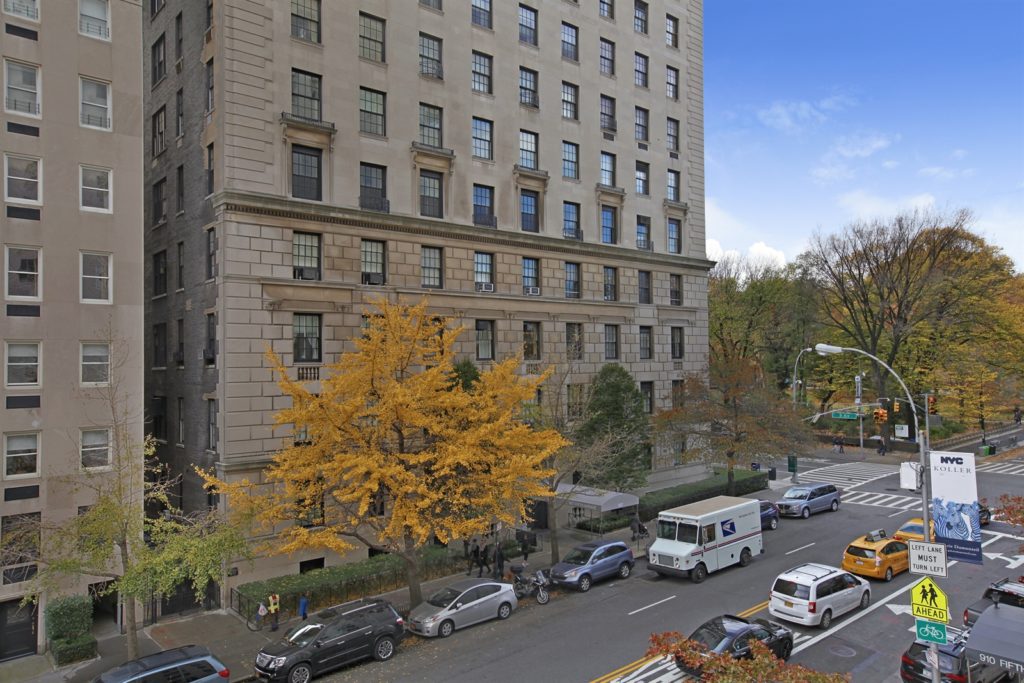 ____________________
 Killed in Action
– .ת.נ.צ.ב.ה. –
Another Jewish casualty on June 8, 1945, was…
Solomon, Leonard L., PFC, 39728697
Americal Division, 182nd Infantry Regiment
Born 7/17/26
Los Angeles, Ca.
American Jews in World War Two – Not Listed
Fort Rosecrans National Cemetery, San Diego, Ca. – Section H, Grave 546